• citrine • crystal education • heat treated amethyst • manifesting • natural citrine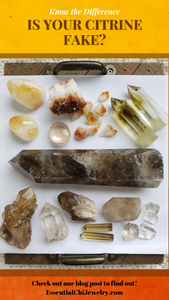 Can You Tell the Difference Between Natural Citrine and Treated Citrine? Citrine is one of the most commonly faked crystals. Yes, it is a real crystal, but most of the time it is heat-treated amethyst and sometimes smoky quartz. When I first learned my first piece of "citrine" was heat-treated amethyst, I was very disappointed. I sought out citrine for its purpose of manifesting abundance and high vibrations, whereas amethyst is more of a calming crystal. Why do people care if their citrine is heat treated or genuine natural citrine? Most people use specific crystals for their vibrational frequency to...
---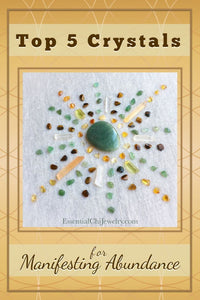 Want to manifest using crystals but don't know where to start? Find out the top five crystals for manifesting abundance. I'll teach you how crystals work and which crystal is best for success in personal development. If you are new to crystals this is perfect to help you understand beyond the woo factor. Five best crystals for manifestation, the law of attraction, and using crystal grids. Manifesting Crystals for beginners.