Welcome to Essentially Chi!
Tap into the metaphysical with high quality, high vibe crystals from all over the world!
Crystals are great for meditation, balancing your emotions, and simple home decor!
If you are new to crystals check out the blog post on crystal shopping for beginners!


Check out my new Podcast Essentially Chi Aligned

If you would like to schedule an Oracle Card Reading, you can find it here.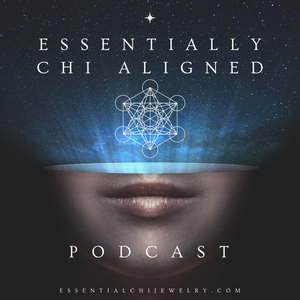 Essentially Chi Aligned Podcast
Essentially Chi Aligned is all about opening your mind to what's behind the veil.
Lets dive deeper into the taboo things of this world and choose your own adventure in life.
Open up your crown chakra for some major downloads as we dive into Spirituality, Crystals, Dreamwork, Intuitive Channeling, Aliens and so much more.
If you are new to your spiritual awakening, I am your guide to help you understand paranormal things in a simple way.
Welcome to the New Earth Starseeds!
Listen Now